Welcome to Biddulph High School!
Transition is usually a time of excitement, nerves and worry. Normally we would be able to help you with all of those emotions by inviting you to Biddulph High School; to have a look around and to get to know the place and the people. This year has presented us all with a set of new challenges and we have spent a lot of time working on how we can do transition differently this year.
We have put together a range of information and videos to provide you with as much information as possible. Hopefully this will answer all of your questions and help you to prepare for your new school. When we are able to be together again we will do everything we can to help you to settle in to life at Biddulph High School.
If there are any further questions, or anything you would like to make us aware of, then we have created a transition email for you to contact directly: transition@biddulphhigh.co.uk
Hope you all have a lovely summer with your families and friends, and I'm looking forward to getting to know you all!
Mrs Hatch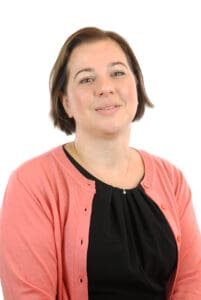 From Mrs Hatch
Head of Lower School Pastoral
---
Please click below to read a letter which has also been emailed to you:
New Year 9 Starters – 12 July 2021
---
Year 9 New Intake Event – July 2021
Headteachers Presentation
Head of Lower School
---
Equipment List

You will need to bring the following equipment with you every day:
A school bag containing your:
Pencil case with 2 black or blue pens, a pencil, a purple pen, ruler, rubber, scientific calculator.
Reading book.
Planner (this will be issued by the school on the first day of term).
Books and equipment needed for that days lessons.
2. Correct PE kit, if you have PE that day.
---
Useful Information
School Virtual Tour
PE Virtual Tour